Free MongoDB Client Trial for Windows, Mac, and Linux Users
3T Software Labs is very happy to announce that our MongoDB client, Studio 3T, is now available as a free 30-day trial. Windows, Mac, and Linux users, rejoice!
Drag-and-Drop MongoDB Query Generation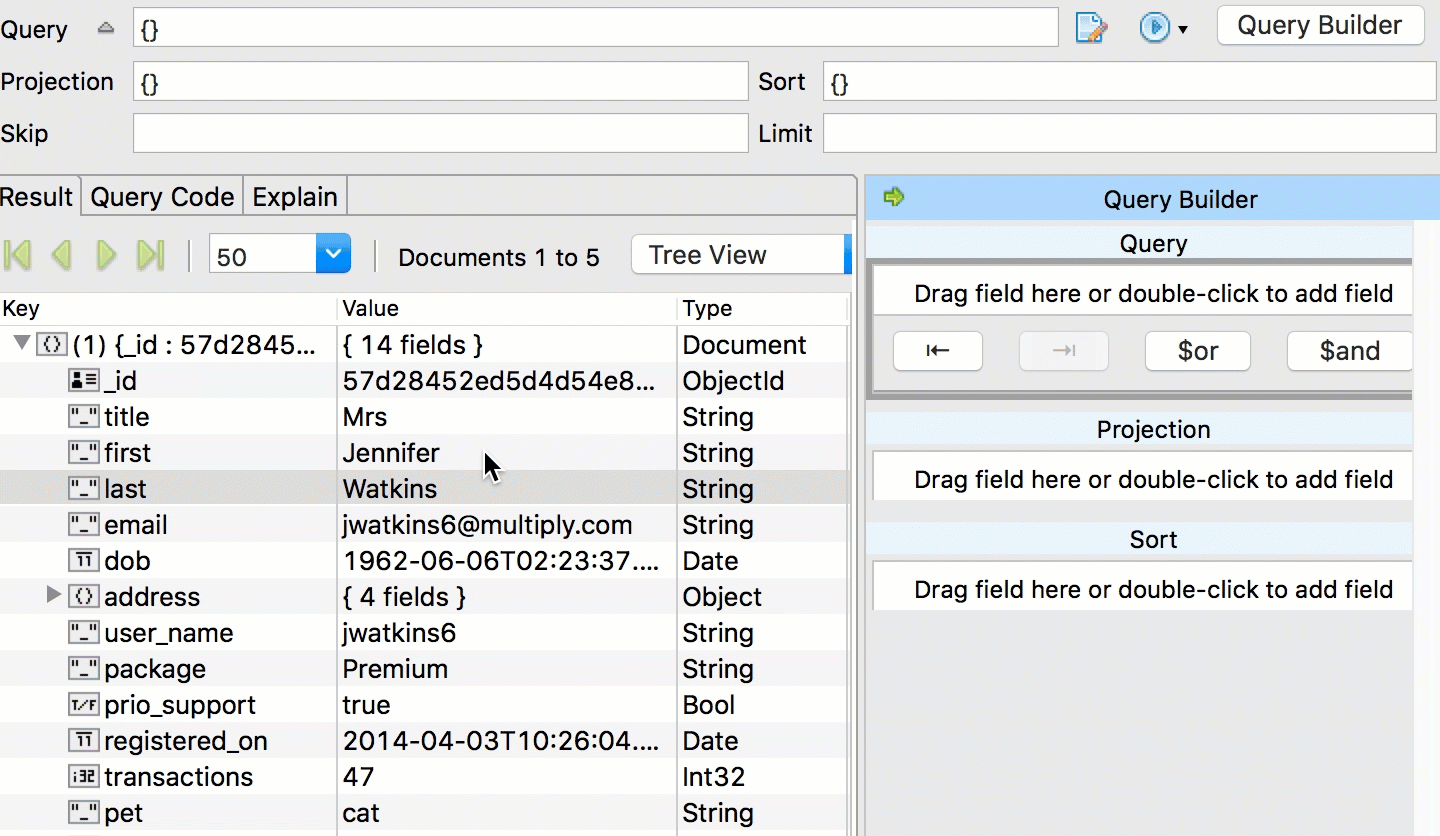 Easily build even the most complex MongoDB queries with our Visual Query Builder.
Just drag and drop the fields you need into the search pane, select the desired search and logical operators, and the JSON query is automatically built for you.
Specify queries, projections, sort orders, and complex, nested logical and/or combinations with just a few mouse swipes. Of course, you can also overwrite/augment the built query string manually any way you want.
In-Place Editing
Double-click on a key anywhere in your document to rename it directly in-place. Double-click on any value or array element to edit it directly in-place. Editing MongoDB documents has never been easier.
IntelliShell
Use the embedded IntelliShell to autocomplete your MongoDB commands, even down to field names.
Table, Tree, and JSON View
Expand the documents in your MongoDB collections and explore their structure in an intuitive tree view, the old-school JSON view, or the powerful table view. With our free MongoDB client, you got options 🙂
MongoDB Aggregation in Stages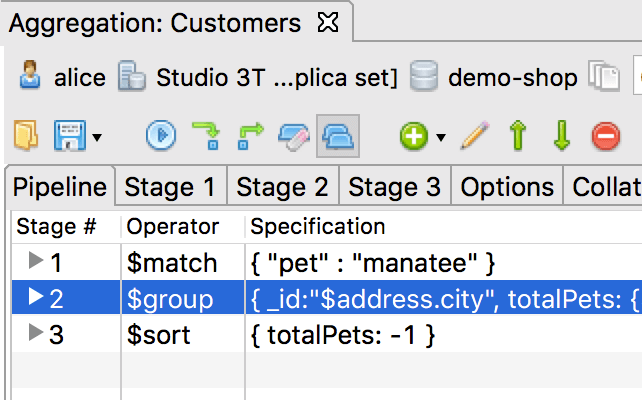 Break down your MongoDB aggregation queries into stages and check your results at each step for greater accuracy with the Aggregation Editor.
Import/Export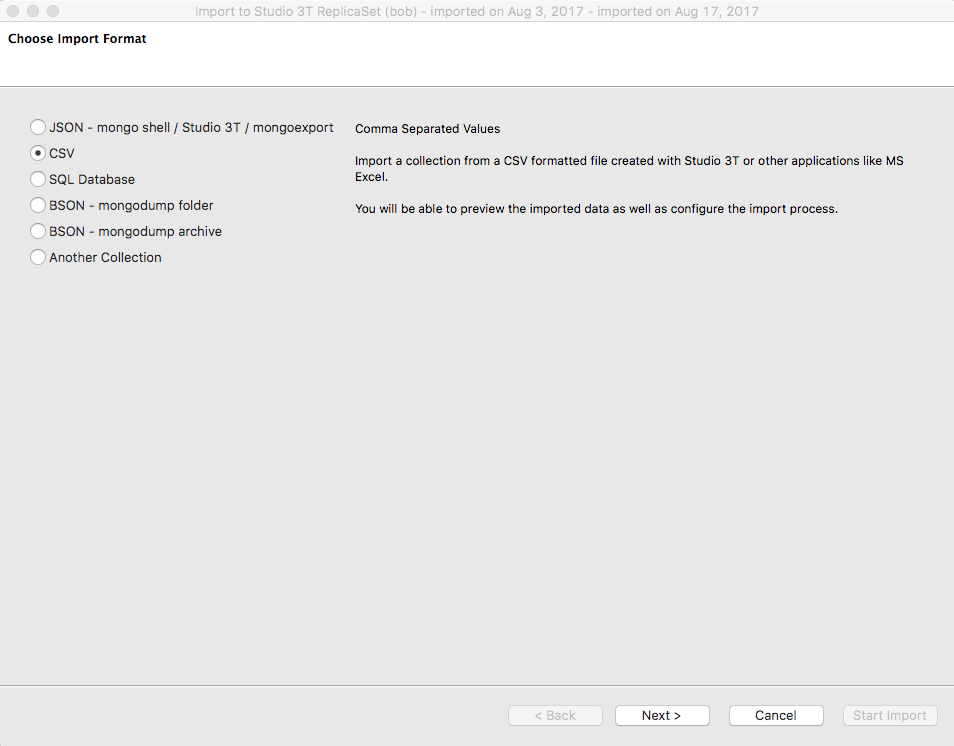 If you're frequently transferring data to and from MongoDB, Studio 3T Core supports JSON, CSV and BSON/mongodump formats for seamless data import and export.
Using MongoDB for a personal project? Download our MongoDB client Studio 3T now, available for Windows, Mac, and Linux.