MongoDB Europe 2017: Feature Announcements, The Key to Long-Term Relationships, and More
We had a great time at MongoDB World in Chicago last June, so we decided to go on another field trip – this time much closer to home – to attend MongoDB Europe, the biggest MongoDB event on this side of the Atlantic.
MongoDB CTO Eliot Horowitz kicked off the daylong event in London with a keynote session that unveiled new features in MongoDB 3.6, Atlas, and Stitch.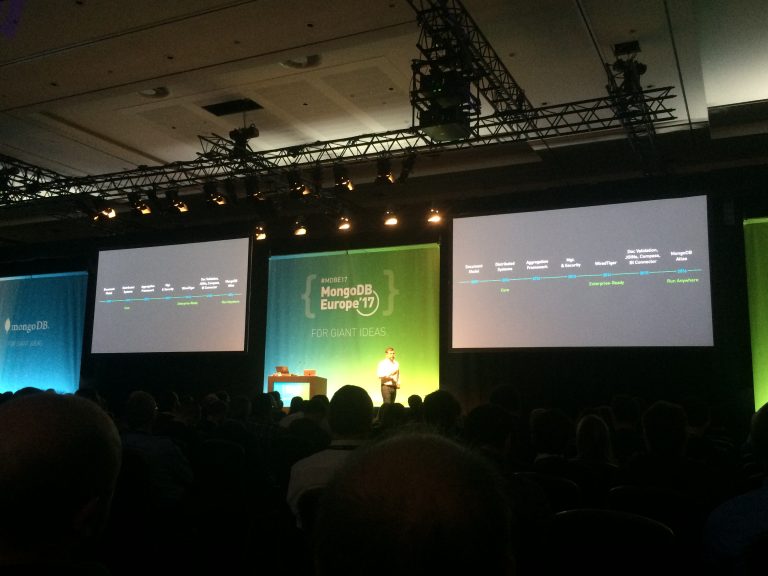 Mathematician Hannah Fry followed it up with an entertaining talk about patterns in human behavior. For example, did you know that the equation used to look at how couples argue has also been used to help predict an arms race? We sure didn't, but we've since learned to keep that negativity threshold low!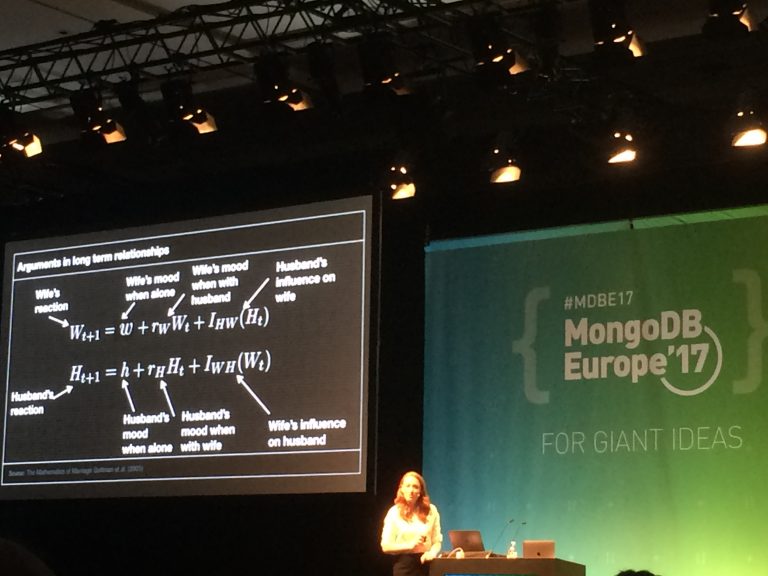 Other favorite sessions included Aly Cabral's in-depth look at the upcoming changes in MongoDB 3.6 (shoutout to change streams and retryable writes), Asya Kamsky's thorough presentation of a more powerful aggregation pipeline with new features and operators, Jim Blackhurst's breakdown of key database performance metrics (special shoutout to Performance Advisor, a new Atlas feature which will alert DBAs about slow-running queries and automatically generate index suggestions), and Sam Ritter's engaging chat about resilient applications (is it too soon for another retryable writes shoutout?)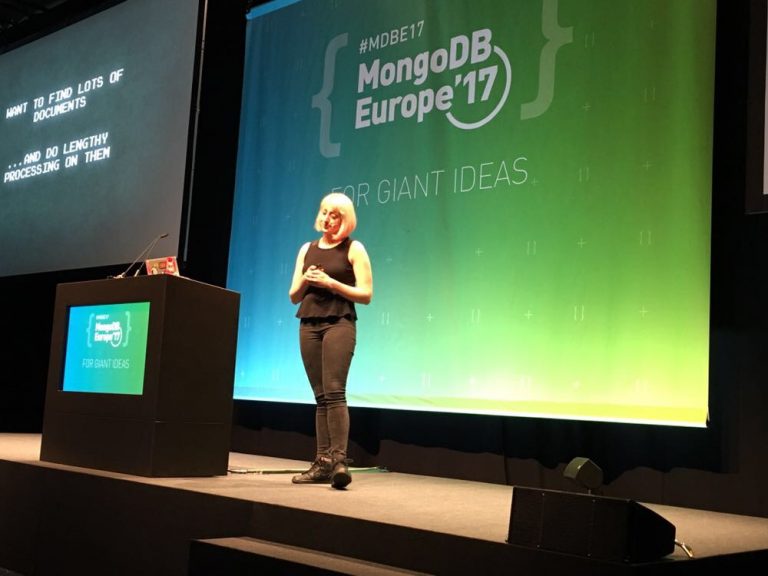 Attendees also had a chance to unwind in between sessions at the MongoDB and sponsor booths, and at the ping pong tables where the action got quite fierce. Shoutout to our very own Piotr for placing 3rd, and to Thomas for winning this year's MongoDB Europe table tennis tournament!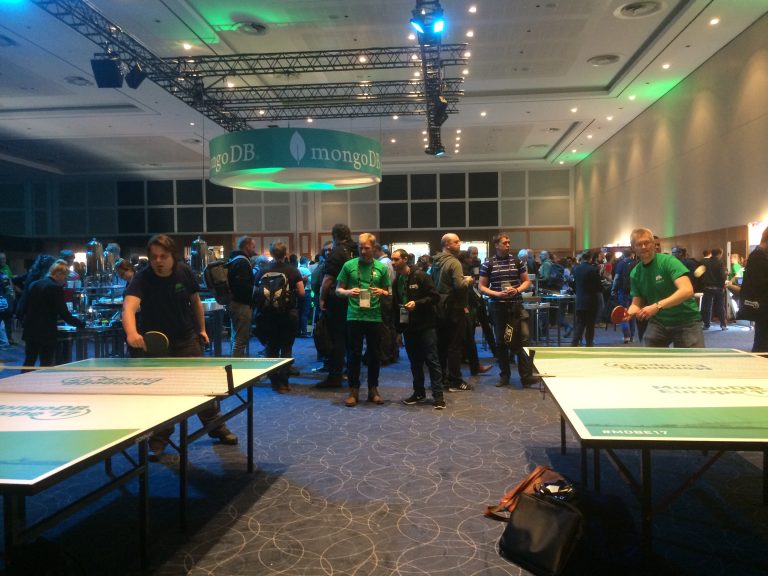 James Governor from Redmonk wrapped the day up with an insightful keynote, reminding us all of our tendency to want dopamine in minimum time, hence to always build things with convenience in mind. And to that we say:
Prost!
We sure had a blast at MongoDB Europe. Didn't make it to London this year? No worries, you can find a few videos and presentations from the #MDBE17 sessions here.