What's New in MongoChef 4.1.0
Great news everyone! Today, we just released MongoChef 4.1.0!
This release brings many improvements and new features you have asked for, for example:
Refresh GridFS view automatically after sort-by option selection has changed
Previously, when you changed the sort-by option in your GridFS view, seemingly nothing would happen – because MongoChef waited for an explicit, user-triggered refresh of the view for the new sort-by option to take effect. This was of course a bit silly – as many of you rightly pointed out to us. So, with this new release, that's all gone and the GridFS view is automatically refreshed after you change your sort-by option.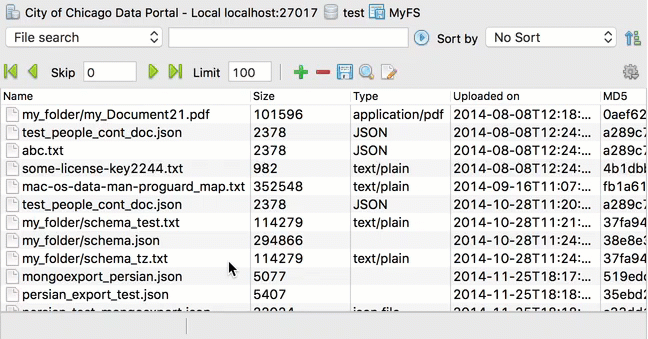 Improved UTF-8 handling
IntelliShell now uses UTF-8 consistently through-out and we fixed an issue around loading persisted aggregation queries.
Wait, there is more!
See our full change log https://files.studio3t.com/changelog/changelog.txt for all the details.