What's New in Studio 3T 5.6
Table View just got larger, better, and faster with Studio 3T 5.6 – the main feature of our latest release – among many new functionalities and improvements.
Improved Table View
Table view has changed the way Studio 3T users explore their MongoDB data, but it was also clear that it had limitations. Our newest release addresses them with an improved table view, which will provide a massive boost in user experience and performance.
With the improved table view, users can now:
Expand nested fields alongside parent columns
Step into array-valued columns
Hide and show columns
Here's a deep-dive look at the best table view for MongoDB yet – designed to help you get more done in even less time, especially if you're working with supersize documents.
SQL Query Now With Query Code, New Java 3.x Driver API Extension
In addition to JavaScript, Java (2.x driver API), Python, C# and the mongo shell language, you can also now generate Java 3.x driver API code from all queries built through the Visual Query Builder… and SQL Query!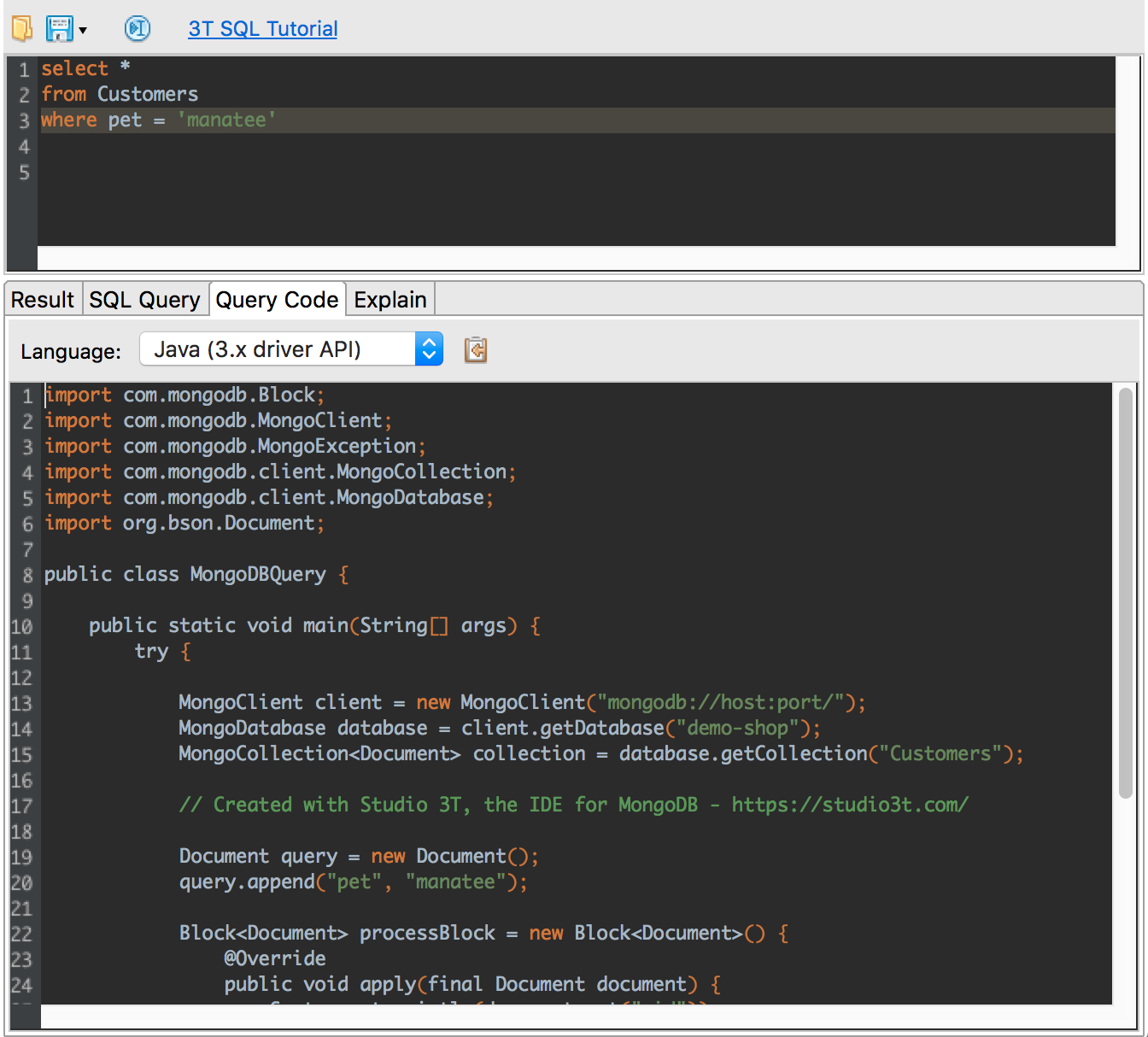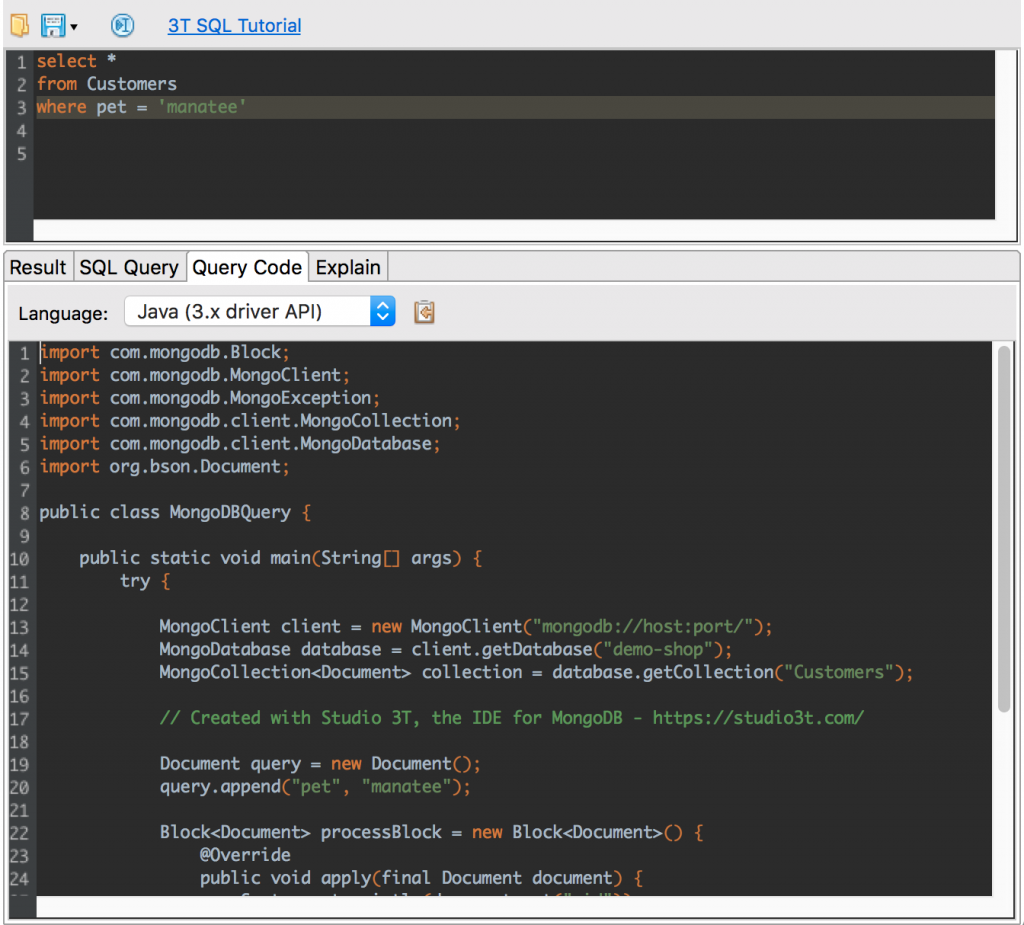 SQL Query – the handy feature that lets you use SQL to query MongoDB – now also supports Query Code, which means you can generate the equivalent JavaScript, Java (2.x and 3.x driver API), Python, C#, and mongo shell code from SQL queries as well.
Collapsible Connection Tree
Need more room to view your MongoDB data? No problem! Now you can collapse the connection tree for expanded MongoDB data viewing.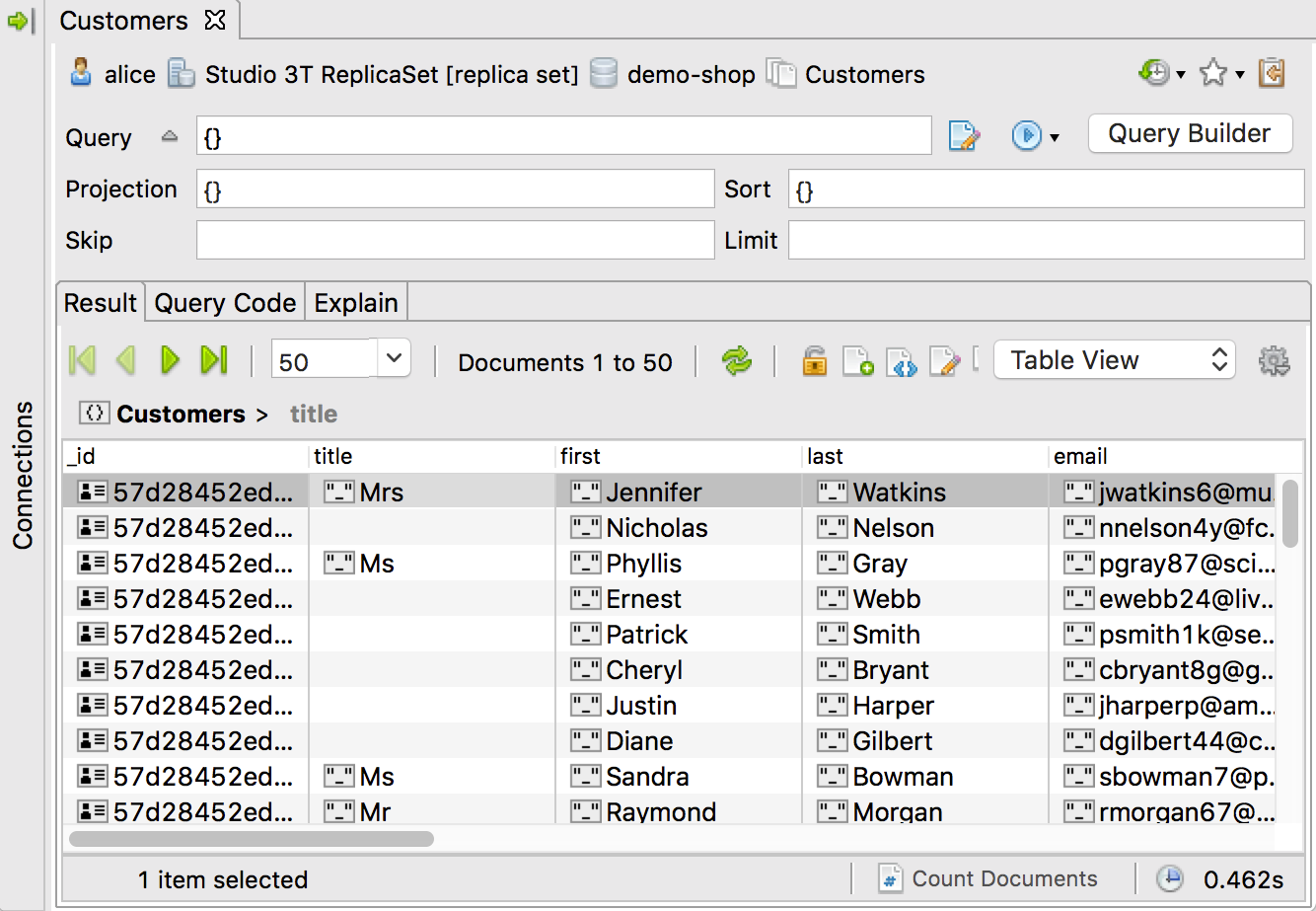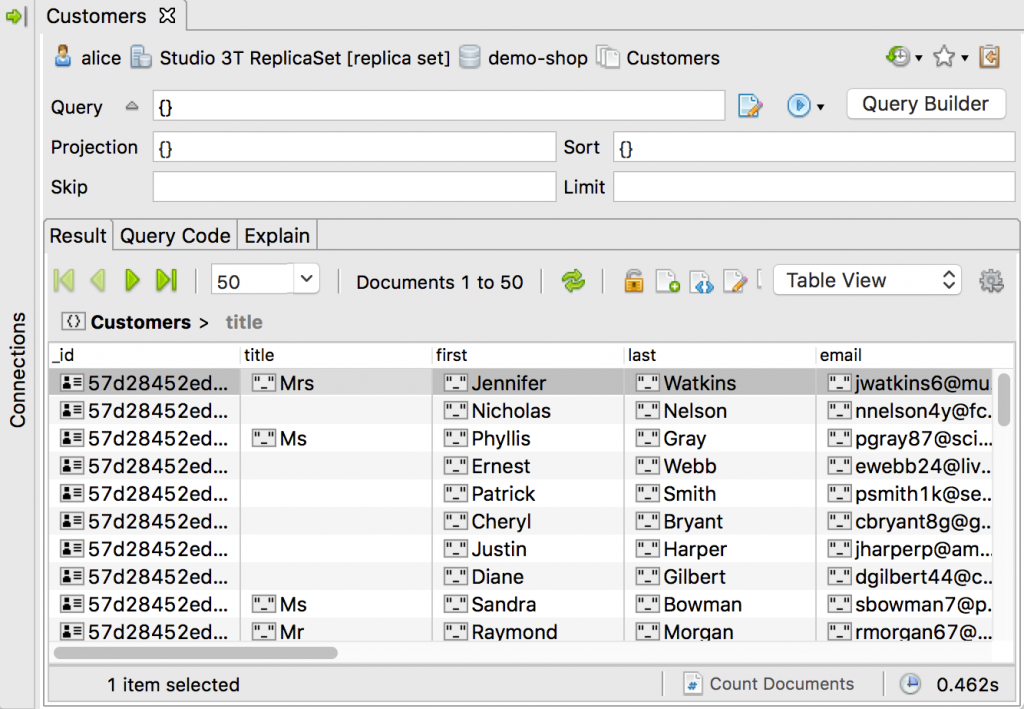 Wait, There's More!
Clear your collection with a simple CTRL + Delete shortcut, overwrite field names in CSV imports, among other improvements and fixes. View the full list in our changelog.
Download Studio 3T 5.6