We're starting the New Year with in-app changes that'll make getting started with Studio 3T even easier.
Welcome is now Quickstart
Meet Quickstart, your new in-app welcome dashboard.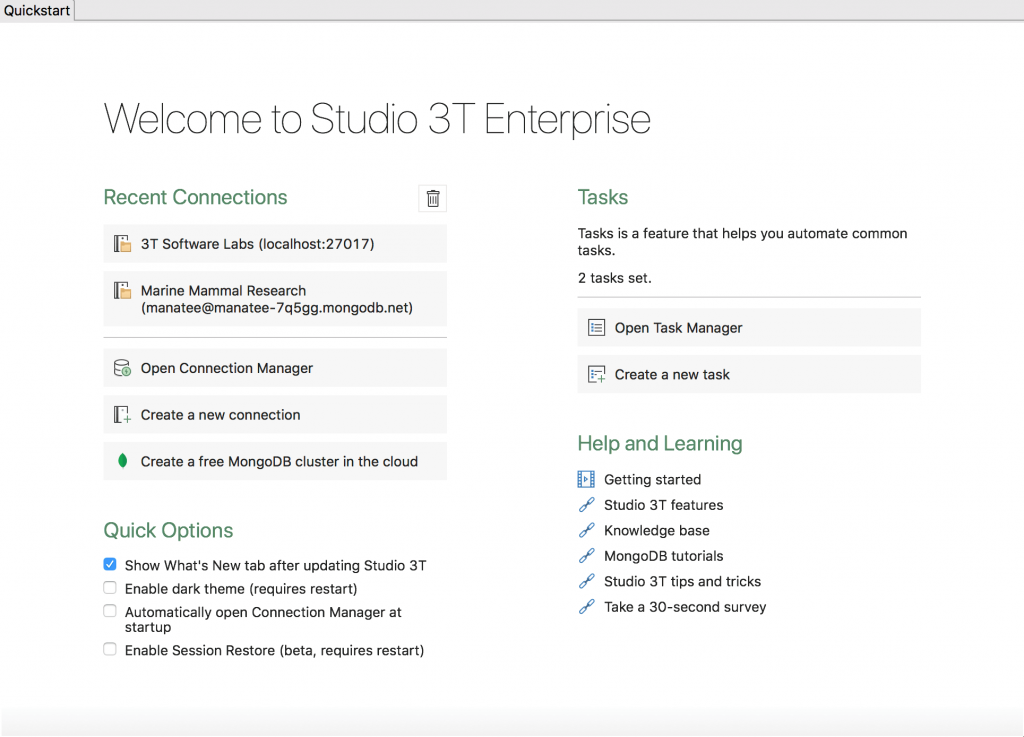 Connect to your MongoDB database or create a new connection from the Recent Connections section, create a new task and view what's scheduled under Tasks, configure the most useful app settings under Quick Options, and find the most helpful Studio 3T resources under Help and Learning.
Did we miss a resource or would you like to see something added? Let us know!
What's New | Release notes & product updates
Find the latest Studio 3T release notes, product updates, and company news under the separate What's New tab, which you can open at any time in-app by going to Help > What's New.
Fixes and Improvements
SQL Migration – Expanded charset support
JSON View – Extended copy options
Connection Tree – Introduced "Duplicate Collection" option
Dark Theme – UX improvements
View the full list on our change log.
Download Studio 3T
Update to the newest version automatically or download it here:
Try Studio 3T 2020.1