Studio 3T offers two, full color schemes to choose from – dark theme and the default light theme.
Installing Studio 3T for the first time
If you're installing or opening Studio 3T for the first time, the application gives you the option to choose between a light and dark theme.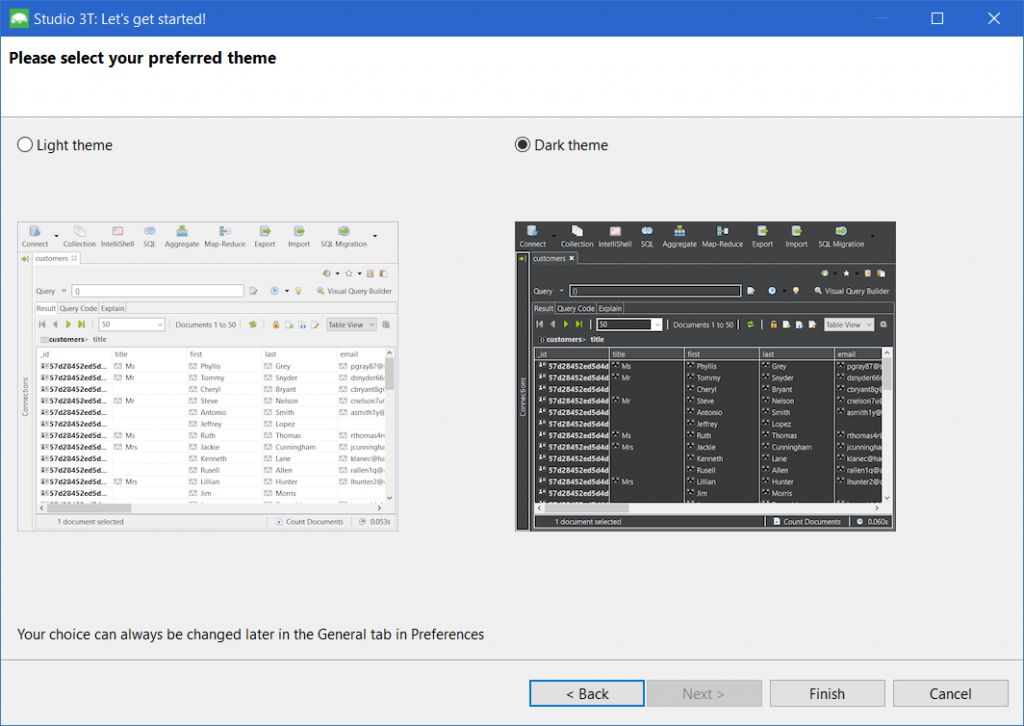 Both themes have access to the same tools and features.
Already Installed Studio 3T? Here's how to enable/disable Dark Theme
You can always change your theme choice later in Preferences using the shortcuts Ctrl + P (Windows) or Command + , (Mac).
Alternatively, go to the menu bar, click on Studio 3T and choose Preferences.
Next, click on the Appearance tab and choose Dark from the theme dropdown.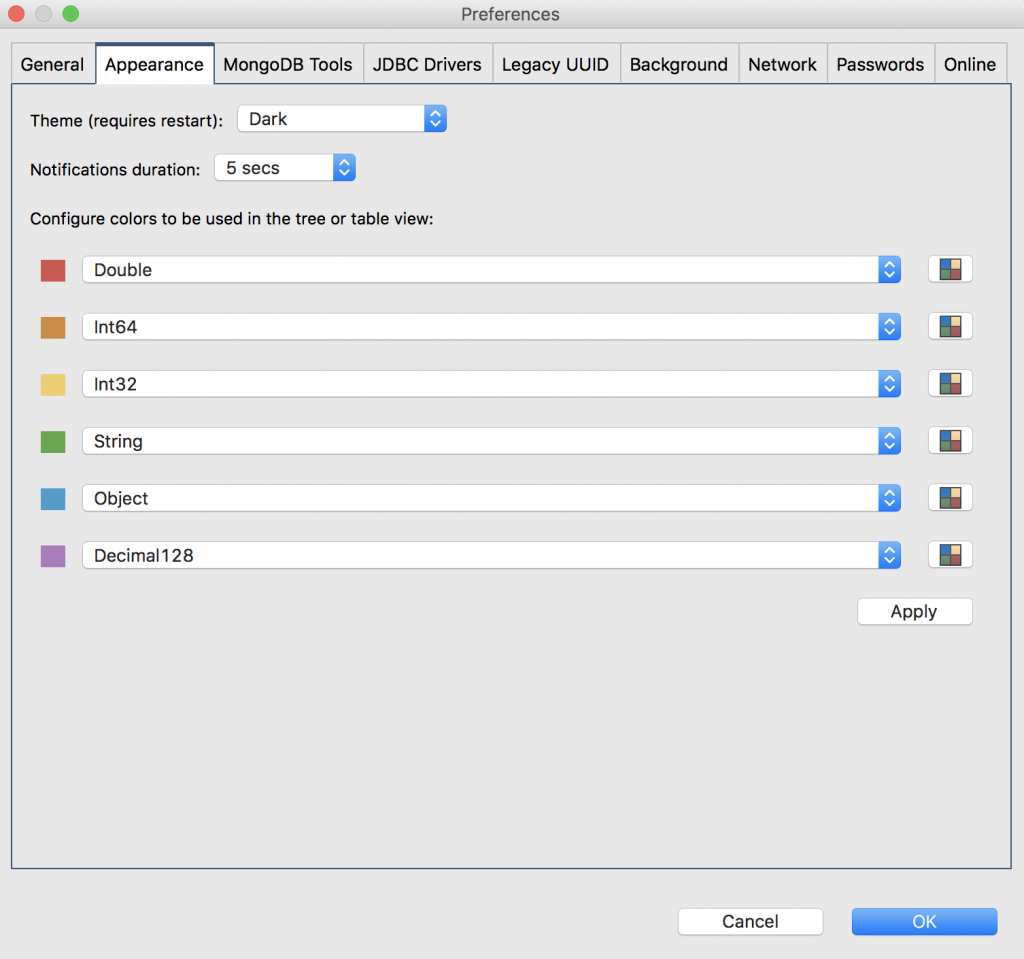 Click OK, and restart Studio 3T to start using your theme of choice.
Download Studio 3T to see our dark theme in action, and as always, happy querying!