Webinars
Studio 3T regularly hosts webinars with members of our team who are ready to answer your questions. Don't miss your spot – register today!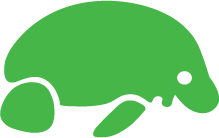 Next webinar:
Getting Started with Studio 3T
August 29, 2019
6-7 PM CET (9-10 AM PST | 12-1 PM EST)
What we'll cover: 
Two ways to build queries without having to know any mongo shell code
How to easily restructure your data during an import directly from a SQL database
Performance tuning, query translations, visualized schema exploration, and more!
Why sign up?
Studio 3T is the leading GUI for MongoDB.
Through our webinars, you'll learn how to use the tool and discover best practices on hot MongoDB topics like data migration, query performance optimization, and more.
Register now and get:
Access to live sessions with Studio 3T and MongoDB experts, where you can get your questions answered
Notifications about upcoming webinars
Access to all material covered in the webinar