We're busy laying the foundations for a busy 2023 at Studio 3T. My 3T is one of those foundations. If you're reading this on Studio 3T, it's new in the navigation bar at the top of the page. It replaces the old "My License" link with a whole new portal that's bringing together the 3T License Manager, 3T Community site, and the newly released 3T Certification – available through Academy 3T, all under one simple login.
Why are we doing this? Well, it's not just to make it as easy as possible for you to access existing resources on Studio 3T. We're hoping to roll out a range of new resources to all Studio 3T users in 2023. By giving you one easy way to interact with us, we're aiming to make it that much simpler. The initial My 3T portal will link you to the Knowledge Base, Academy 3T, your Certificates and the 3T Community, all from a single page.

"Certificates?" you say? We'll have more on those next week, but it's a brand new way to record your Studio 3T skills for the world to see.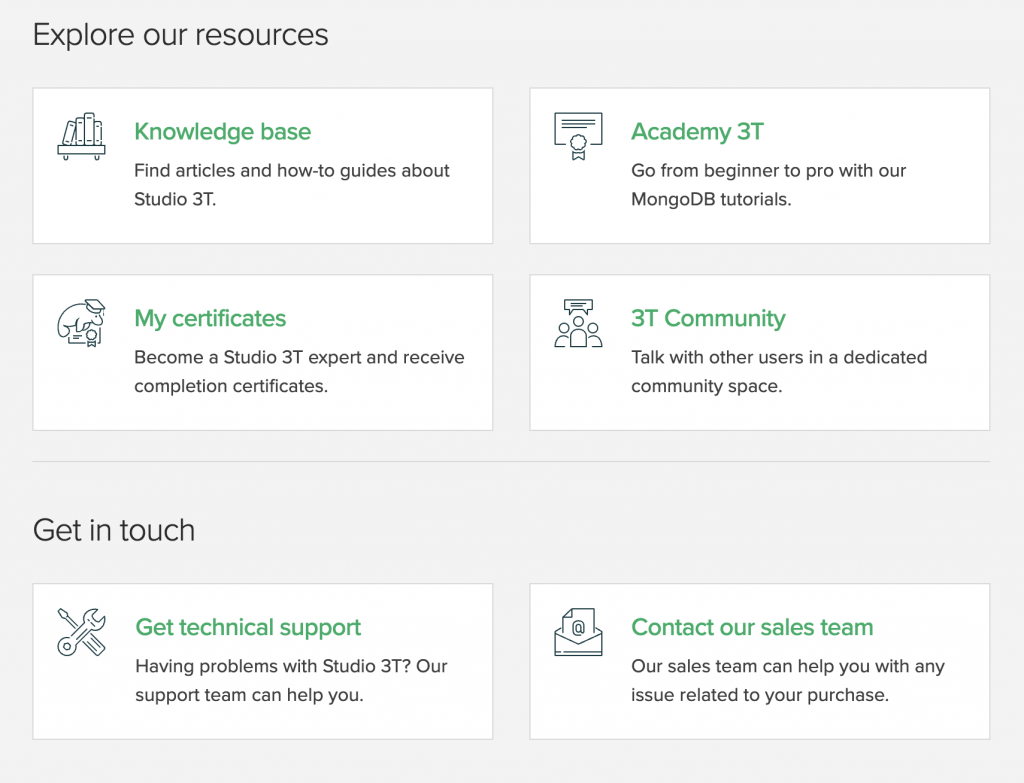 Also linked on the portal are direct routes to our Technical support and Sales team contact pages. It's quick, it's simple, and you are already signed up.
As we said, this is the foundation for more exciting developments to come this year, but right now it's here and making your MongoDB life easier, so check it out and let us know what you think.