Job interviews don't have to be hard! Arijana Suman, 3T's technical recruiter, provides expert advice and interview tips to help you stand out and have a successful interview at 3T.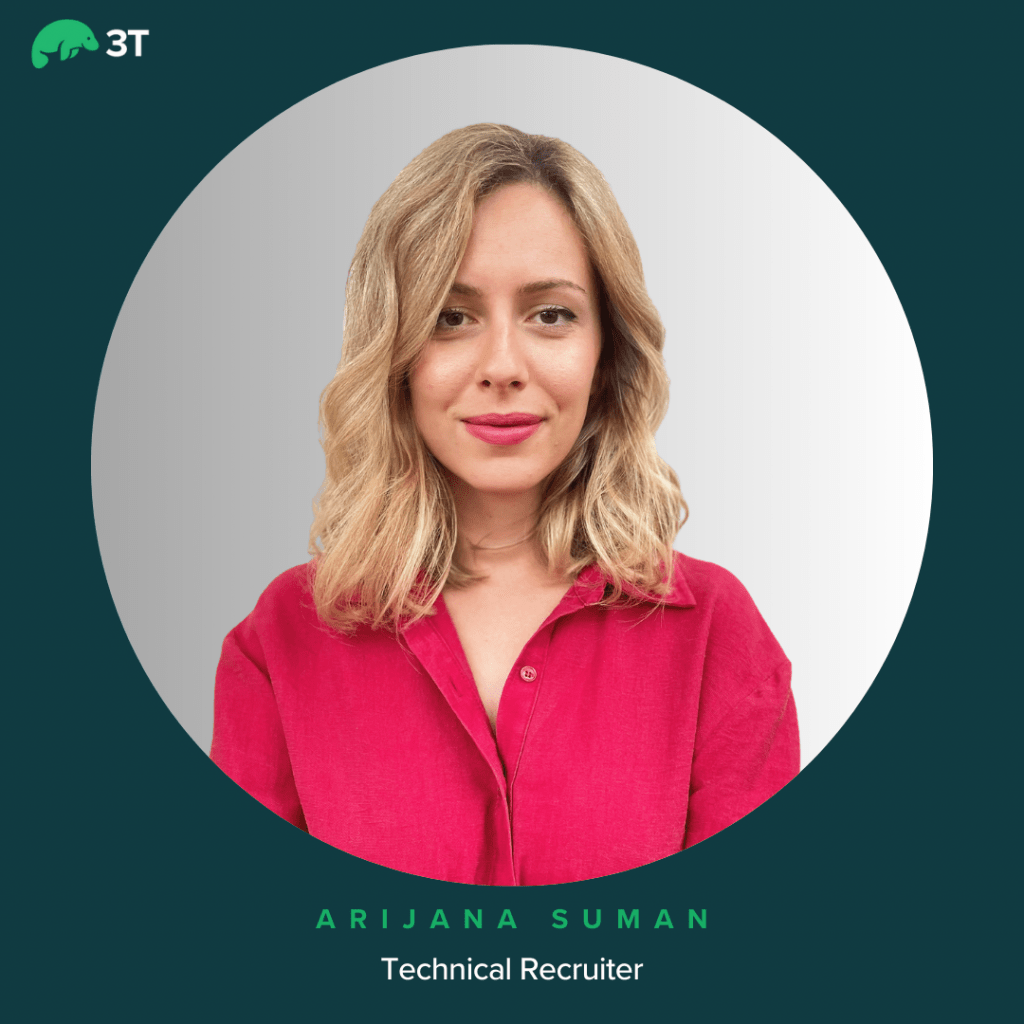 Our primary goal is to create a comfortable environment that allows you to showcase your skills and abilities. With this in mind, we would like to provide you with six tips to help you prepare for your interview with 3T. From conducting thorough research on the company to highlighting your skills and achievements, we show you all the necessary information to present yourself confidently during your interview.
Tip 1: Do your research
Before the interview, it's a good idea to do some research on 3T and the position you're applying for. Take a look at 3T's website or LinkedIn profile to get a sense of the company. This will help you get a better understanding of the company's goals and needs and check whether it aligns with your professional vision. It is okay if there is no exact match, but if there is one, you'll be able to ask more informed questions during the interview. By having a basis for a quality conversation, you'll be able to get as detailed a picture of the position as possible.
Tip 2: Show your passion and motivation
At 3T, we strive to create an environment where employees are passionate about their work. Plus we want to meet the real you. The company is not fond of generic copy-paste cover letters, and we want to know what drew you to 3T and why you want to be a part of the team. Take some time to reflect on what specifically inspired you to apply for the position and what unique skills or experiences you can bring to the company.
Tip 3: Be ready to answer behavioral questions
The interview is an opportunity for the hiring team to get to know you better, and we will likely ask some behavioral questions to learn more about your experiences and how you handle certain situations. When answering, our advice is to use the STAR method (Situation, Task, Action, Result) to provide detailed and relevant answers.
Tip 4: Highlight your accomplishments and talk about your challenges
It's important to showcase your strengths and accomplishments. Don't be shy! Highlighting what you've achieved in your previous roles can help to show us what value you can bring to the team. We won't shy away from congratulating you as well!
But, it's also important to be honest about some of the challenges you've faced. We're all human and we all make mistakes. We encourage you to talk about how you've learned from your mistakes and grown as a result.
Tip 5: Get to know us
We are very welcoming! An interview is a two-way street. While we are trying to get to know you, it's also your opportunity to get to know us. Asking questions can help you to get a better sense of whether the job is the right fit for you. It's a good idea to prepare a list of questions before the interview.
Tip 6: It's okay to be nervous
Feeling nervous before an interview or while applying for a job is completely normal! In fact, it's natural to feel a little bit nervous when you're stepping out of your comfort zone and trying something new.
It's important to remember that we understand and we have all been in your shoes before.
But, there are some things you can do to help manage your nerves. Researching the company, and preparing for the interview can all help you to feel more confident and in control.
Being a little bit nervous can actually be a good thing! It shows that you care about the job and want to do your best. Just take a deep breath, be yourself, and remember that you're capable of achieving great things!
If you'd like to hear about other people's experiences at 3T, check out Rico Dittrich's story where he explains what it's like to work in software engineering at 3T. Nikola Sporczyk, one of our quality assurance engineers, talks about how working at 3T gives her a sense of purpose.