Interested in learning about Quality Assurance roles at 3T? Arijana Suman, 3T's technical recruiter asked Nikola Sporczyk, QA Engineer, about her experience of working at 3T. Arijana then went on to ask Matt Werbin, Head of QA, about how quality assurance has evolved at 3T and what traits he looks for when hiring QA engineers.
What attracted me to apply for a QA job at 3T in Berlin?
Nikola explains why she chose to work at 3T and what she likes about her role.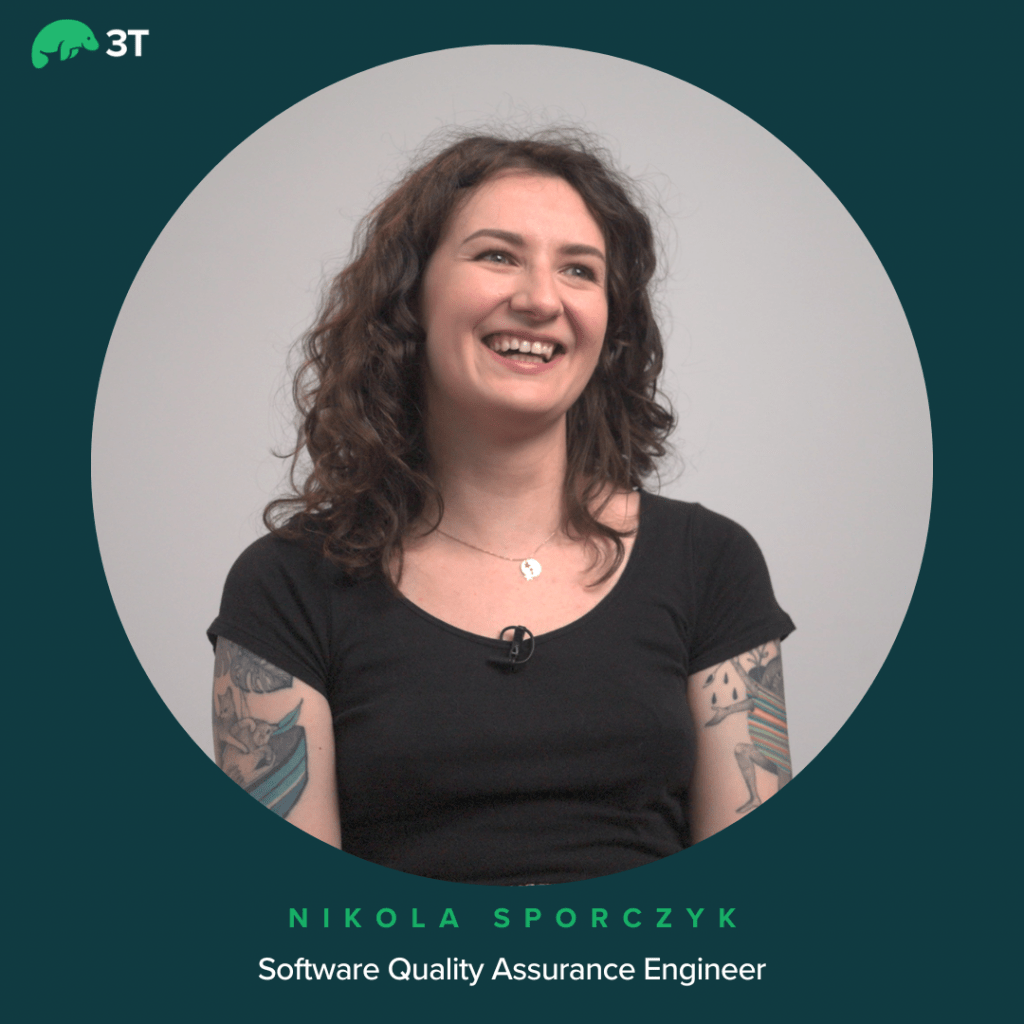 Joining a company during the "work from home" era can be challenging, but for me, it was a chance to reassess my priorities and find a company that aligned with my values. I knew that going back to the office five days a week was not what I wanted anymore. 3T was the perfect fit for me as it offered a supportive and trusting culture with a lot of autonomy given to its employees.
A sense of purpose
One of the key things that sets 3T apart from other companies is that employees are equally as important as customers. We are given a lot of trust to do our work, our opinions matter, and we are responsible for the outcomes. We are currently working on a project that allows us to try out a different, more agile way of working where we collaborate closely with designers, developers, and product managers. It has been exciting to see how many customers are already asking for the feature we are working on, which gives me a sense of purpose and importance in the work that I do.
I have been with 3T for almost two years now, and I have seen the company change and try out more modern ways of working. We are constantly pushing the boundaries of what is possible with our products, and our manager is always pushing us to develop in different directions. The work we do has a significant impact on the success of the company and the satisfaction of our customers. I feel really motivated when customers share positive feedback and say our product means a lot to them.
How important is Quality Assurance at 3T?
Arijana then went on to talk to Matt Werbin, Head of QA, about the role QA plays at 3T and team culture.
Quality Assurance plays an essential role in ensuring customer success for Studio 3T. No feature is allowed into Studio 3T without extensive coverage by QA. This begins with static testing of requirements even before the code has been developed. It ends with regression testing of the latest release before deployment to customers. QA might have the widest amount of product knowledge in the company, given that they test every aspect of the product! Not only do they detect and report critical bugs before release, but they also contribute useful and innovative ideas about features and improvements to the product.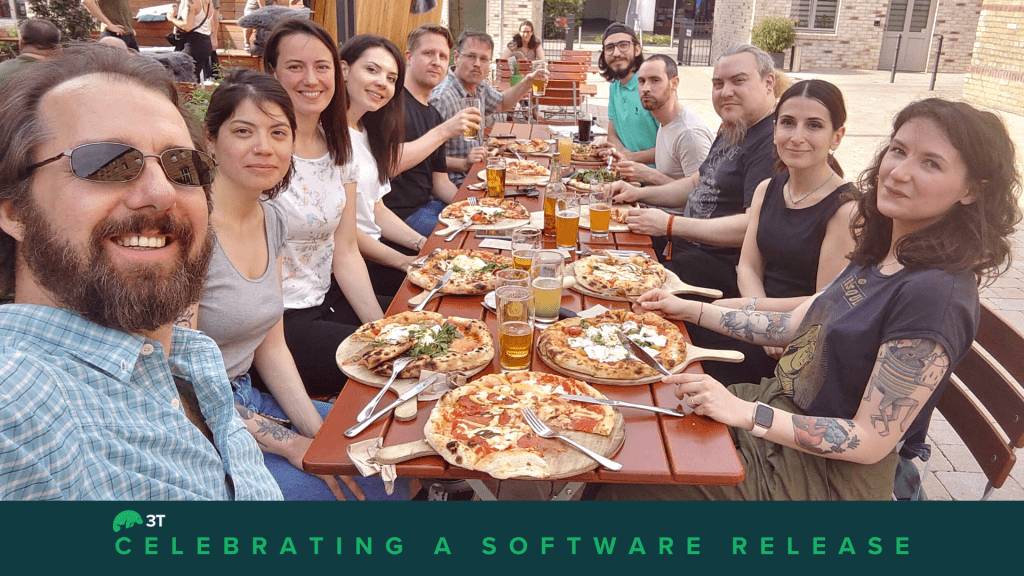 What is the culture like at 3T?
We have a communicative, collaborative team that embodies the "work hard, play hard" ethos. In between calculating the test coverage on a new feature and writing up a detailed bug report, there's always a lot of fun chatter in our group. This is either on Slack, or in person on days when we're working together in the office. We go outside our lanes to help each other whenever possible and there's never a question that goes unanswered.

How is the QA team at 3T evolving?
In the last four years, the QA team has grown from a single engineer to a team of 15. We have moved from a few formal test cases written on text documents and a lot of exploratory testing to a robust set of test suites in a test management tool that provides full product coverage. Our releases are now more predictable than ever, and our customers give us feedback that they are delighted with our high quality software.
The future for the QA team involves continuing to grow in size to keep up with product development. We plan to implement an automation framework as well, which will allow us to expand our testing coverage and speed up deliveries.
What skills does 3T look for in Quality Assurance roles?
We look for people who are self-motivated and have a drive to research and learn new technology. We are not micro-managers, so our QA engineers must focus their own time and excel at getting things done. When they have achieved that, they should start looking for the next challenge. The Studio 3T desktop application is a highly complex technical product that requires a deep understanding of MongoDB to become proficient. In terms of technical skills, experience with MongoDB, or writing SQL database queries puts you ahead of the pack. Familiarity with more than just one operating system, and using the command line terminal to get things done is also useful.
How will you grow at 3T?
Everyone in the QA team participates in our annual performance program with personalized targets to encourage professional growth. We prefer to promote from within the team to senior positions whenever possible. We are committed to training and this spring, the entire team will become certified at ISTQB Foundation level.
Anything else you should know?
To find out more about Quality Assurance roles at 3T, keep an eye on our careers page for open positions. In the meantime, if you want to read about other people's experiences, check out Rico Dittrich's story where he explains what it's like to work in software engineering at 3T.
You can also try out our free version of Studio 3T and create your own free MongoDB cluster on MongoDB Atlas. Why not take our free 2 hour course MongoDB 101: Getting Started on Academy 3T?