We're back from last week's MongoDB.local event in NYC! We loved talking to you, whether it was at our booth or after Studio 3T's talk by Leigh Cooper about creating templates for aggregation pipelines. Thank you so much for stopping by!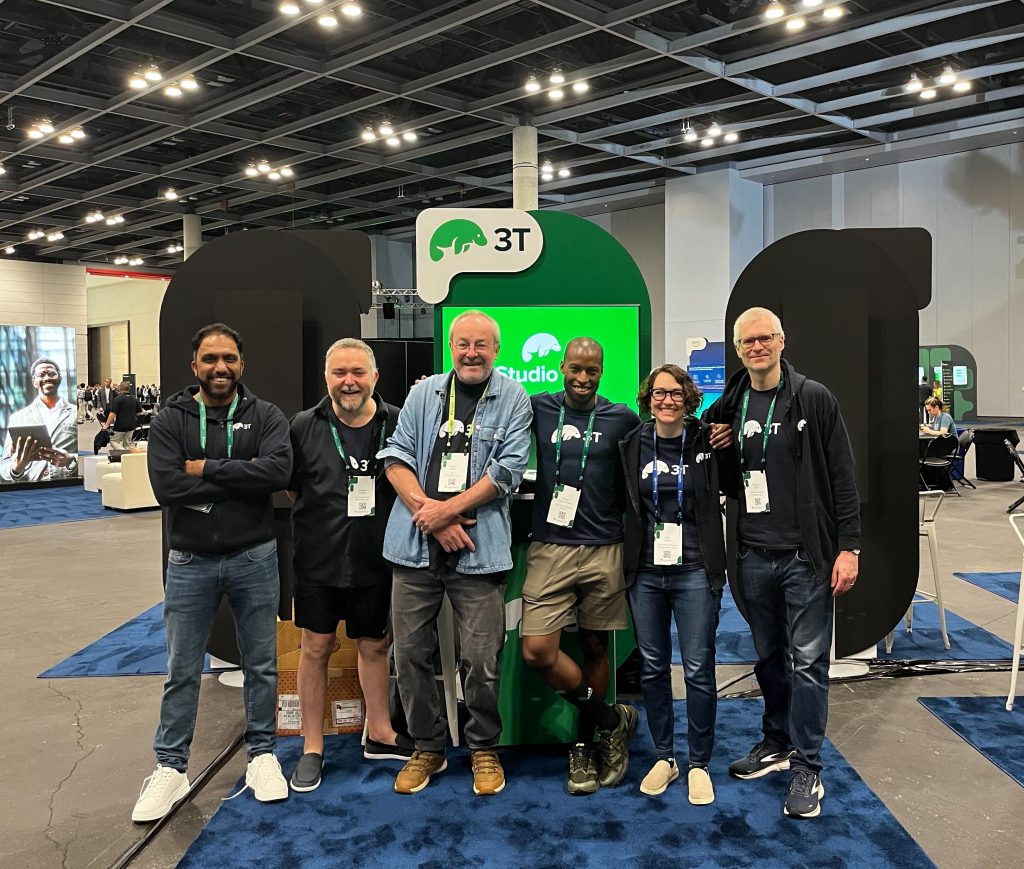 Here's a summary of the MongoDB product announcements at the NYC event:
Atlas Stream Processing for analyzing data in real-time streams together with data at rest. Atlas Stream Processing has been designed with event-driven applications in mind, to make them responsive in real-time, for example the ability to block fraudulent transactions during payment processing. Sign up to join a private preview when it becomes available.
Atlas Vector Search for semantic searches on data including text, images, audio, and video. Semantic searches match on similarity of meaning rather than exact matches and facilitate the development of AI-powered applications built on Large Language Models. Atlas Vector Search is available as a public preview.
Improvements to Atlas Search, including the new Search Query Analytics feature that provides insights on what users are searching for, the availability of Atlas Search indexes in the language drivers and the Mongo Shell, and dedicated search nodes for scaling and optimizing search workloads.
MongoDB 7.0 is now at the release candidate phase, GA later in the summer of 2023. There are improvements to query execution, in particular the new query execution strategy that aims to speed up grouping and reshaping documents, filtering, and sorting documents. Thursday's keynote also mentioned a 30x query acceleration achievable specifically when using $lookups for joining data across collections. Queryable Encryption will support equality search. Find out more about MongoDB 7.0 in the release notes.
Compared with previous years, the agenda this year seemed weighted heavily toward data modeling. This may reflect the continuing growth of interest in MongoDB coming from traditional SQL-based organizations.
Coming soon is the MongoDB AI Innovators Program providing help for startups and more established companies to build AI into their applications through access to MongoDB technical expertise, co-marketing, and partnership opportunities.