When Studio 3T licenses are purchased, an email is sent to the purchaser. That email will include a link to claim your license. Click on the link in the first step to start the process.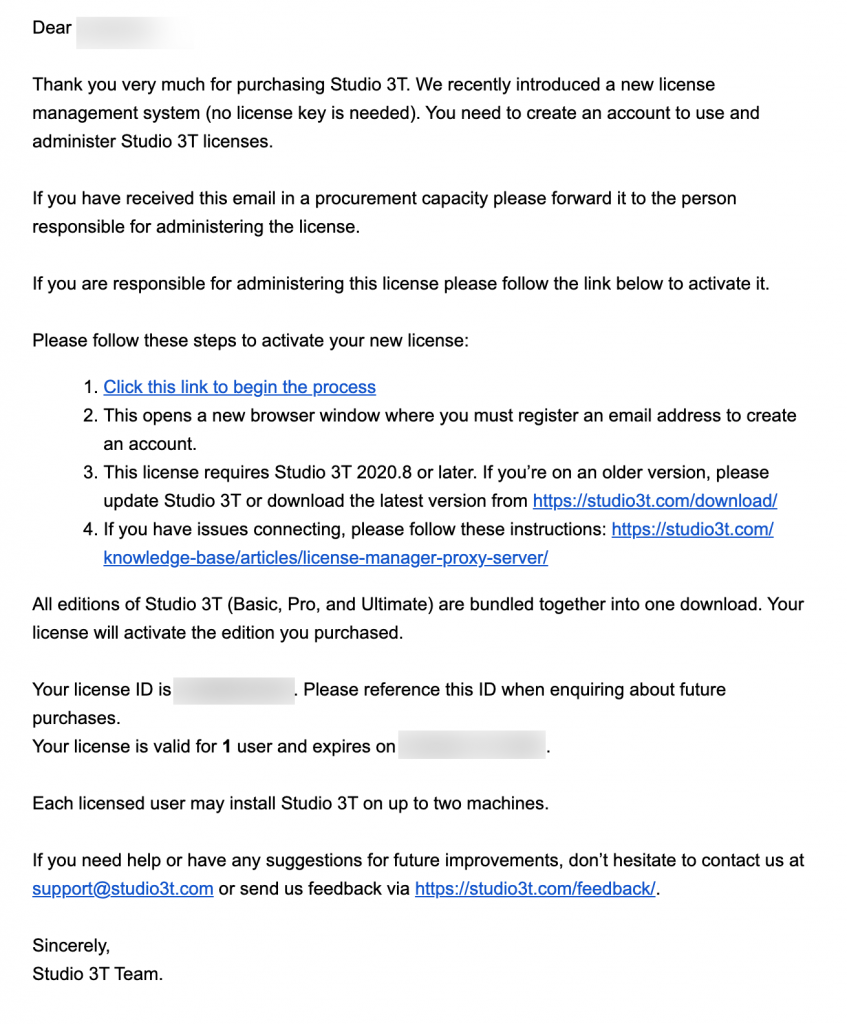 Your browser will open in a new window and go to a Studio 3T page inviting you to claim your license. Click on Claim License.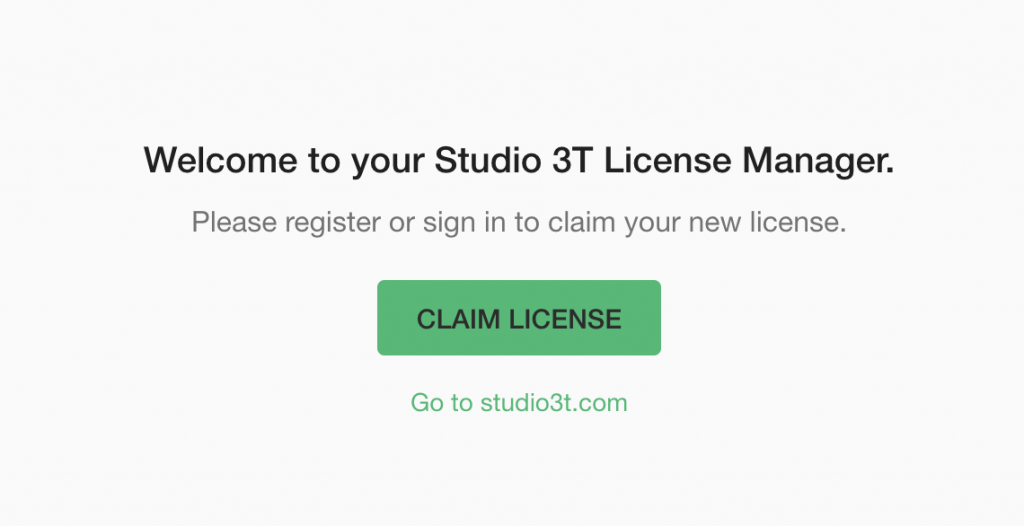 On clicking Claim License, you are taken to the Sign Up page: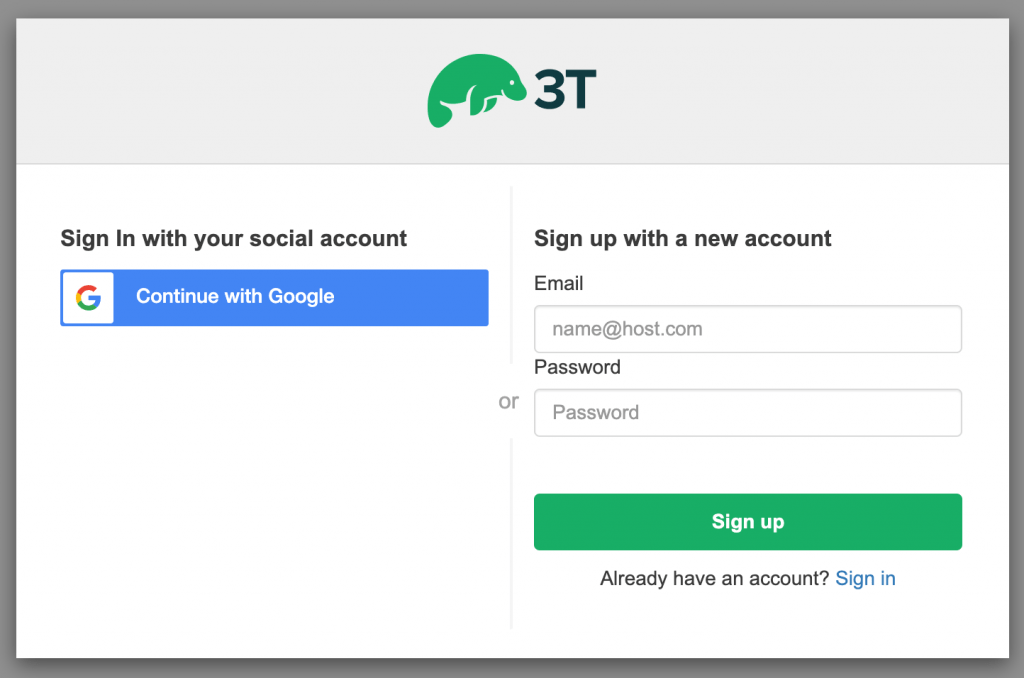 Complete the Sign Up (or Log In) page and you will be taken to the My License page where you can assign your license.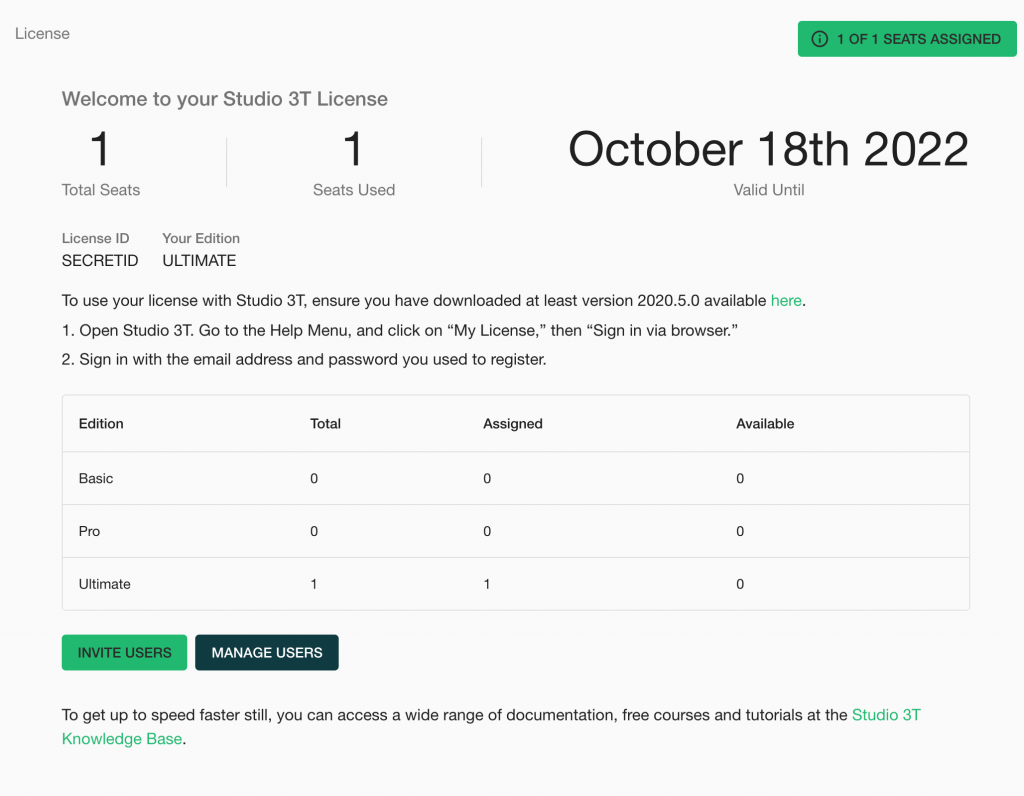 At this point, go to the Studio 3T application. Select Help -> My License. The In-app License Manager client will then be displayed: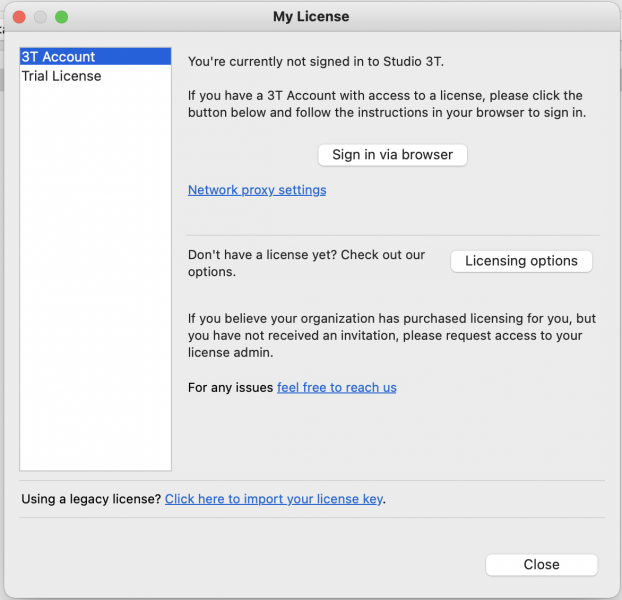 Click on Sign in via browser. Your web browser will now open and present you with the Log In view for Studio 3T's license manager: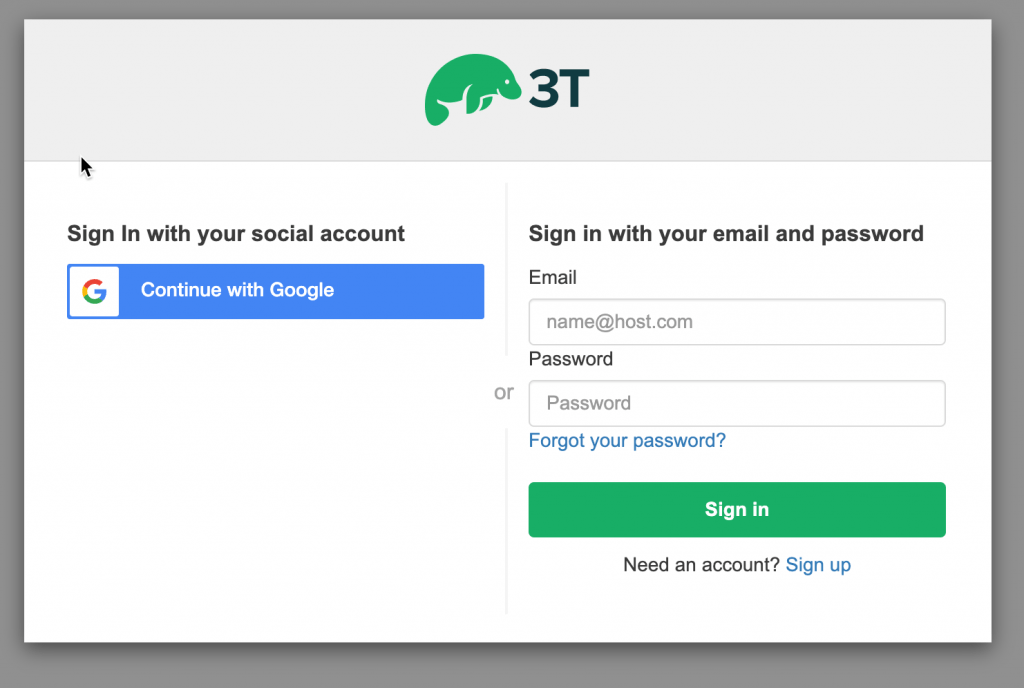 Log in with the credentials you created, or used, earlier. Studio 3T will then associate this instance of the application with the license and ask you to close the browser window. When you return to the Studio 3T application, you will see the License Manager window updated with details of the assigned license.
You can now make full use of Studio 3T.