When Studio 3T starts up, or when you are changing its license settings, it needs to make contact with a service on the internet. If you're getting an error message when logging into the Studio 3T License Manager, it could be that your environment only allows communication through a proxy server, as is typical in corporate environments.
This means that you have a little more configuration to do to connect to the Studio 3T License Manager through your organization's proxy server:
Launch the Studio 3T application. The My License window should immediately pop up. If not, select Help and My License.

Click on Network proxy settings. This will take you to the Network tab in Preferences.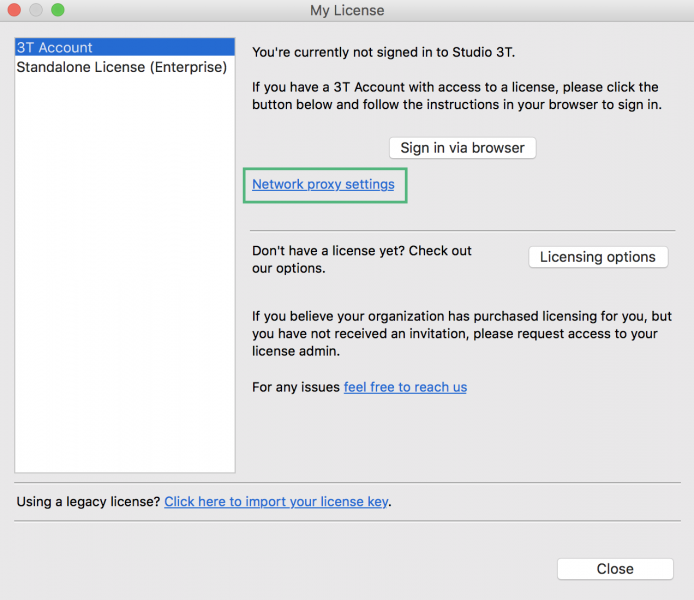 Under Proxy configuration for signing in to Studio 3T, select System proxy configuration.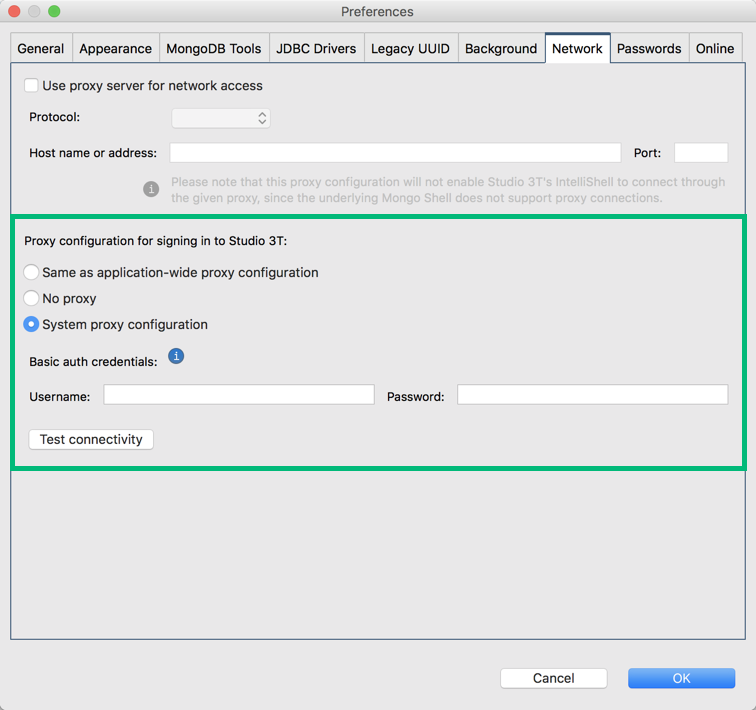 Verify the setup by clicking on Test connectivity.
Click OK. You should now be able to connect to the web License Manager.
If you're still unable to connect, please fill out our Technical Support form and send us screenshots of your proxy setup, the Network tab, and any error messages.