Tree View displays MongoDB data in a hierarchical view, which can be expanded or collapsed as needed. Try it today.
Tree View – Ctrl+Alt+1 or ⌥⌘1
Expand recursively – Right arrow
Collapse – Left arrow
Tree View is one of three ways to view data within Studio 3T, which shows query results in hierarchies. Similar to Table View, edit data in-place by double-clicking, or drag and drop documents into the Visual Query Builder to start building a query.
It is always accessible in the top-right dropdown menu of the Result Tab.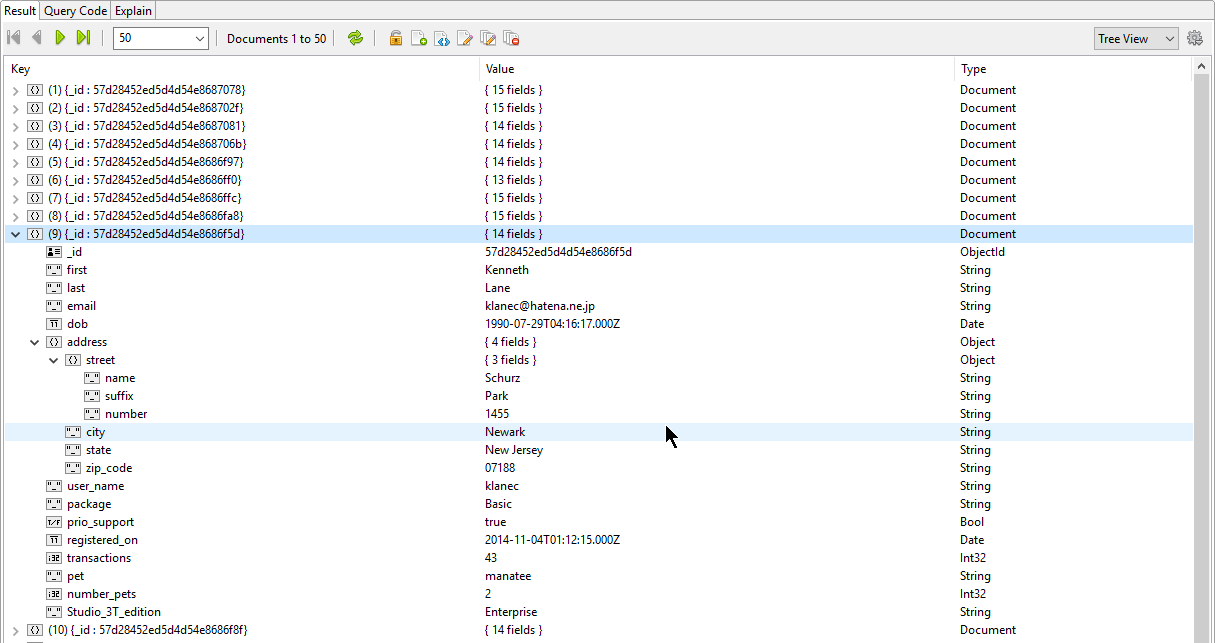 To expand and collapse data, simply click on a document or use the arrow keys.
With Studio 3T 2018.5, you can assign colors to field types, so you can see query results colored according to their type:
Go to Studio 3T > Preferences.
Click on the Type Colors tab.
Configure the fields and colors as desired.
Click on the Search icon or press Ctrl + F (⌘ + F on macOS).
Search for any value.
Results containing the value will be highlighted.