We talked to Leigh Cooper, our Senior Product Manager about 3T's commitment to fostering a culture that embraces innovative ideas, the recent success of AI Helper, and how 3T delivers outstanding solutions that empower users and help them achieve their goals.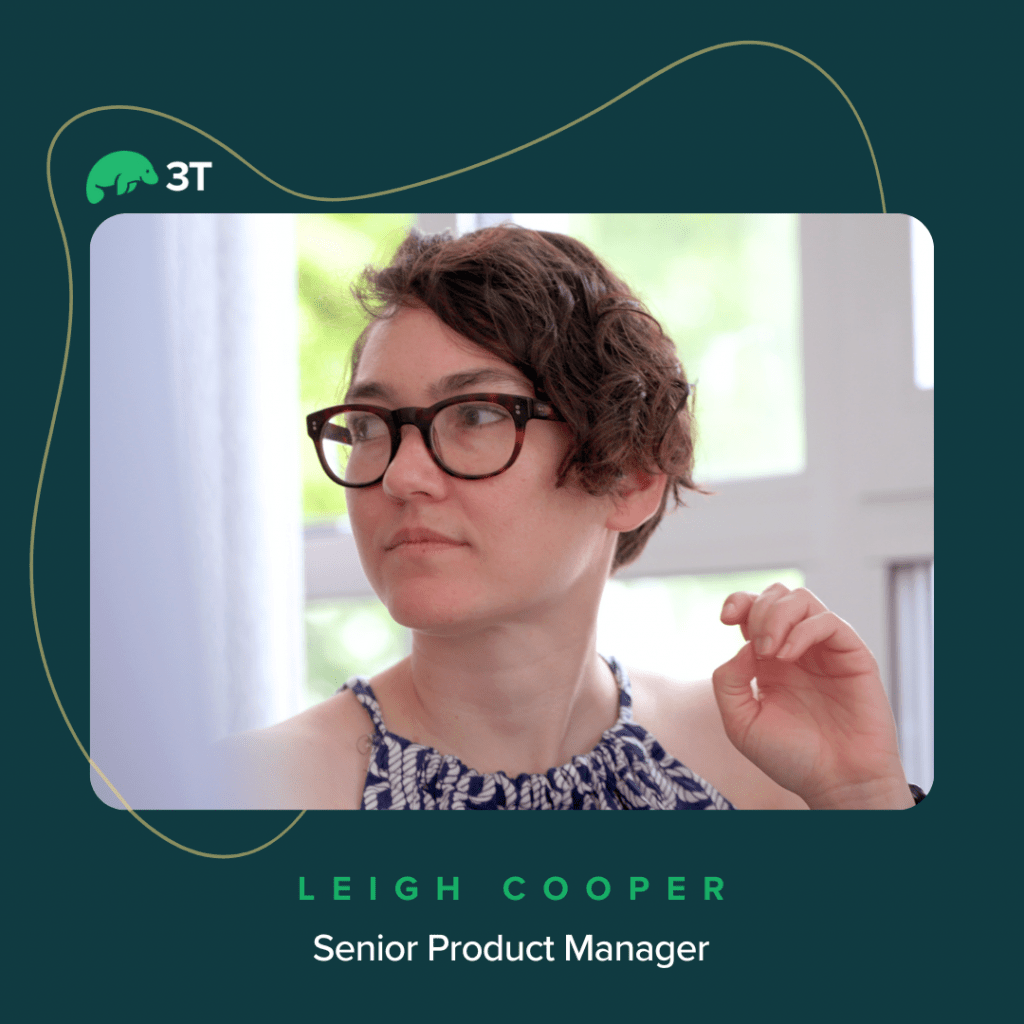 At 3T, we believe that great ideas can come from anyone, and we've taken steps to foster a culture that embraces this philosophy. Last November, our Product team introduced and hosted the first-ever 3T Pitch Day, where many ideas were shared. Among the noteworthy concepts was AI Helper, an innovative integration with OpenAI that translates natural language queries into MongoDB queries. The enthusiasm surrounding this idea was contagious, and within days, one of our lead developers transformed it into a reality. Since its release, hundreds of users have used AI Helper to generate queries. Witnessing such rapid progress and collaboration across departments has been truly inspiring and we're thrilled to see an idea come to fruition so quickly and become part of our user's daily routine.
From Idea Generation to User-Centric Design
What is the process of developing a new feature?
New ideas come from diverse sources, but those that truly excel tend to align user value, business objectives, and our ability to deliver them with excellence. Once we commit to an idea, thorough research is the initial step to validate feasibility. Subsequently, we focus on defining the concept and determining how our customers can derive maximum value from its implementation. Our team employs various approaches, ranging from spreadsheets to wireframes and sketches, always remaining open to new methods. Personally, I find the design phase particularly exciting, because that's when it becomes tangible, and the usefulness of a bit of functionality becomes obvious.
Performance is on our minds this year.
We've just launched a brand new Index Manager within Studio 3T, marking the beginning of our extensive plans to enhance the performance tuning and monitoring experience for MongoDB users. However, our endeavors extend beyond database performance. We are dedicated to empowering teams to work more efficiently together. Whether it involves managing shared connections, accelerating the onboarding of new team members, or making scripts easily accessible, we are committed to optimizing team performance.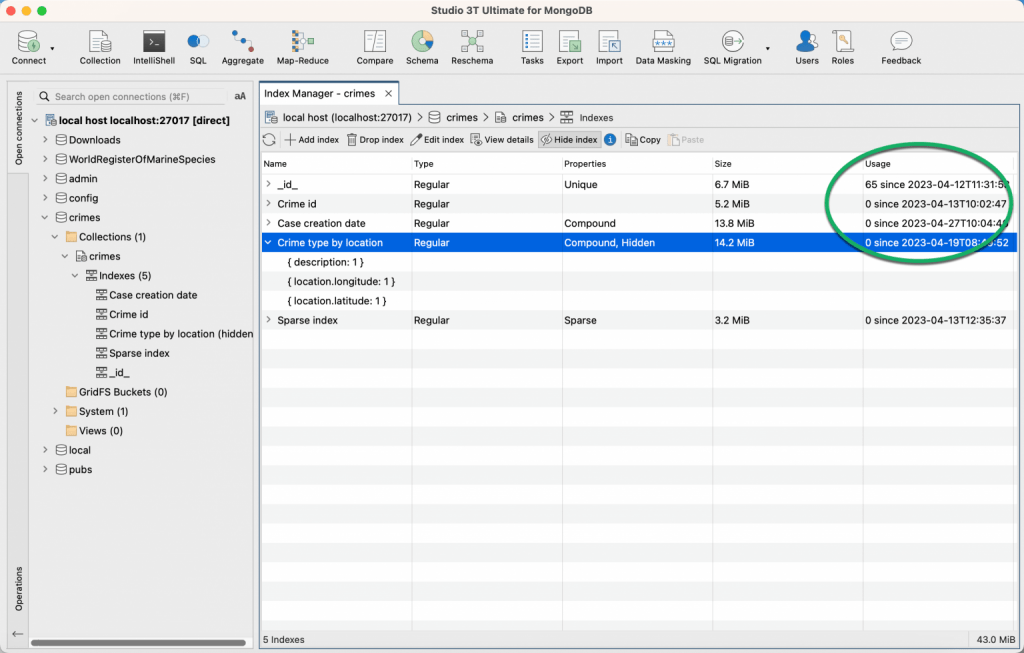 What are 3T's long-term goals in product development?
Looking ahead, our aspiration is to remain closely aligned with our users. During the decade we've been in business, our understanding of their needs has constantly evolved. We've been around long enough to see how MongoDB usage has changed and evolved over time, too. Database sizes are growing, developers are using more of them, and they are employing more database technologies every year. As a result, one of our long-term goals is to adapt to this evolving landscape and meet our users where they are. We recognize that data flows and reporting requirements have evolved, and we strive to understand how extended teams interact with databases so that we can better serve them.
Revolutionizing Sidebar Design for Improved Efficiency
As part of our research, we listen closely to user feedback and actively incorporate suggestions into our product improvements. For example, when it came to the sidebar design, our users expressed a desire for more screen space for their active tab and a less cluttered sidebar. However, they still needed a convenient way to access connection tree items. In response to this valuable input, we devised a collapsible sidebar behavior.
Testers were extremely enthusiastic about our solution, comparing it to the experience of having a pencil in a pencil case. Previously, retrieving the pencil required a series of actions: opening the case, grabbing the pencil, and closing the case again. With our new design, it's more akin to a pencil holder, occupying less space on your desk. You can now effortlessly grab the pencil straight out of the holder whenever you need it.
This user-centered approach, exemplified by the sidebar design enhancement, showcases how we're able to address specific pain points expressed by our users. By actively seeking feedback and implementing innovative solutions, we can continuously improve the user experience. All of our changes are driven by the signals we're seeing in our own data, and in the conversations we're having. Otherwise, we might not notice the shift.
Building the Finest NoSQL Tools in the World
At 3T, we are passionate about driving progress and creating products that make a difference. By embracing innovative ideas, prioritizing user value, and keeping a finger on the pulse of the industry, our product team is committed to delivering outstanding solutions that empower our users and help them achieve their goals.
If you'd like to hear about other people's experiences at 3T, check out Rico Dittrich's story where he explains what it's like to work in software engineering at 3T. Nikola Sporczyk, one of our quality assurance engineers, talks about how working at 3T gives her a sense of purpose.