Small changes can make a huge difference to your day. In Studio 3T 2022.6, we have implemented one of those small changes, a frequently-requested feature. You can now easily manage the presentation of the ubiquitous Studio 3T global toolbar.
2022 Survey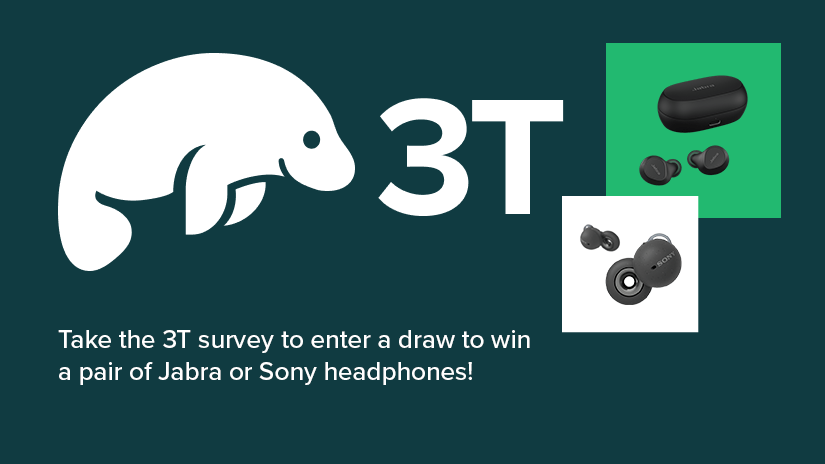 Now is your chance to make your Studio 3T experience even better by taking our Studio 3T User Survey . In just ten minutes, you can help us understand your needs better, and for the 2022 survey, we're offering you a chance to win a set of the world's finest earbud headphones, the Sony LinkBuds or Jabra Elite 7. Thank you very much in advance – and best of luck!
Headline features in Studio 3T 2022.6
Global Toolbar – The Global Toolbar is now configurable in terms of icons and labels. You can select large or small icons or turn icons off completely, leaving only the labels. Conversely, you can turn labels off and select your preferred size of icon.

Other Improvements in Studio 3T 2022.6
Connection Manager – New users will see the Connection Manager appear automatically when they use Studio 3T for the first time. By default, Show at Startup for the Manager is on. There is no change in this setting for existing users.
Preferences – The editor font setting now has a Back to default button to restore the font to the shipped default setting.
Date Tags – Date Tags, introduced in 2022.4 are preserved when saved in a Task based around an aggregation query.
User Shoutouts
For Studio 3T 2022.6, our thanks go out to Francisco Dias and Daniel Sutton, who helped identify issues around the Java driver, and to Bryan Kitchman who spotted and reported date tags not working in an Export Task. Thanks also to Mickel Metekohy for identifying a problem when copying multiple collections and Frank Wein for reporting a missing launcher icon on Ubuntu.
We'd also like to thank all the users of Studio 3T who have yet again been invaluable in driving Studio 3T's improvements.
Fixed in Studio 3T 2022.6
Connection Manager and Tree
Editing connections preserves their shortcut settings.
Refresh All now refreshes all servers.
Copy and pasting multiple collections within the same database (and selecting create new target collection to apply to all name clashes) now functions reliably.
Copying and pasting views caused a crash.
JSON View
Spaces are no longer appended to lines in the JSON View.
Operations
Operations progress for copying databases is now more precise.
Reschema
JSON previews in Reschema now reliably show foreign key fields.
Unwound arrays are now expanded by Reschema in target collections.
IntelliShell
Computing auto-completion no longer hangs when querying the local.oplog.rs collection.
SQL Connections and Migrations
Migration (to SQL) – The Reset to default SQL type option in the Edit SQL Type dialog only shows when there are changes.
SQL Connection Manager now displays Close button when launched from the File menu.
Data Masking
Unsaved data masking configurations are now correctly restored by Session Restore.
Platforms
Updates to the Java runtime and MongoDB driver have resolved an issue with IPv6 address resolution.
A number of UI issues with the newly released Ubuntu 22.04 and its new windowing system have been resolved in 2022.6.
---
For the full history of changes in Studio 3T, see the change log.
Auto-update in the app, or start your free 30-day trial today:
Download Studio 3T