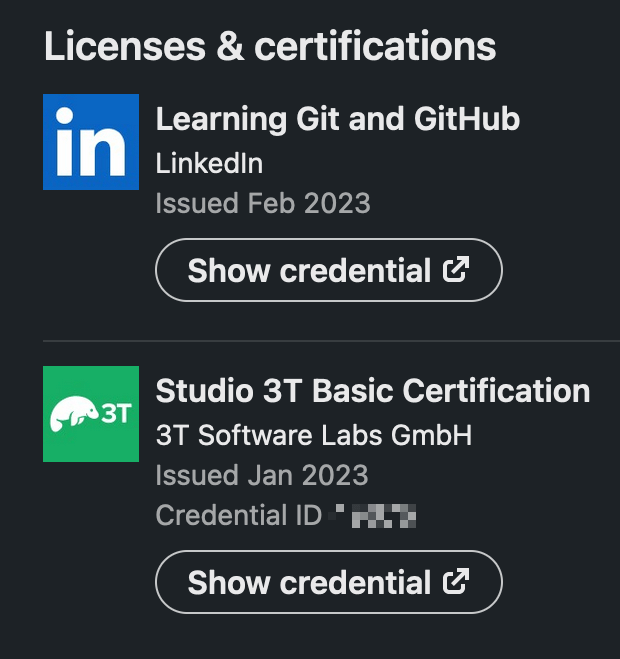 Certification is here giving you the chance to share your skills with the world. Last week, we rolled out our new integrated My 3T portal for all users, bringing together all the resources of Studio 3T with one easy login. We also introduced Certificates. You can get certified now with Studio 3T through the Academy 3T Certification process.
Currently, Certification covers Studio 3T Basic edition and the core functionality of Studio 3T. The tests include practical querying and validating your knowledge of the capabilities of Studio 3T. On successfully completing the certification examination, you'll be able to generate an embeddable certificate that you can include in your LinkedIn profile. Or you can create a printable version for more analogue times. Make it clear to the world that you have 3T skills!
So why not sign in to the My 3T portal, then head over to Academy 3T and begin your 3T Certification journey today.
Don't forget that Academy 3T is also home to our 3 free MongoDB courses. These courses cover everything from basic usage of MongoDB to Studio 3T's Aggregation Editor.